The Battle for the Zionist Idea
Im Tirtzu CEO Matan Peleg explores the battle raging between the Zionist idea and the idea seeking to limit the sovereignty of the Jewish people and to halt its renewed and unprecedented revival in the Land of Israel. The booklet offers fascinating insight into the challenges facing the State of Israel from within, with a focus on the roles played by Israeli elite, academics, and non-governmental organizations.
To read the full booklet online, click here
To buy the booklet, send us an email to: [email protected]
A modern Zionist manifesto.  Ronen Shoval explores the crisis of modern Zionism in Israel dominated by the intellectual elites who espouse post-Zionism and anti-Zionism. The book is offered an analysis of the roots of the crisis and a multi-dimensional solution – philosophical, political and ideological. Shoval returns to the roots of Zionism – not to remain, but to be renewed by the ideas of old and to replant them in an active Zionist culture in modern-day Israel.
To read the introduction, click here
To buy the book, send us an email to [email protected]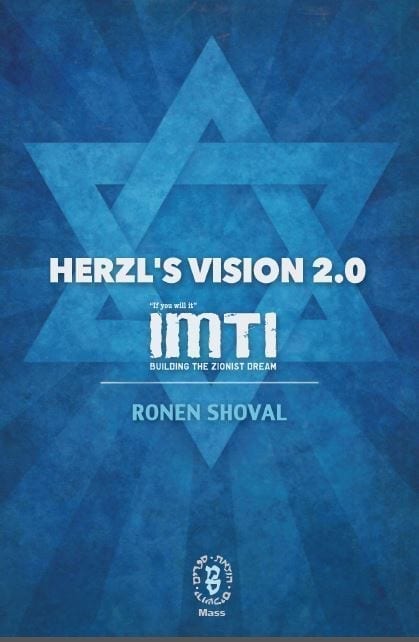 The Independence Haggadah
Independence Haggadah is designed to provide content for independence by restoring the historical process that led to the declaration of independence and the creation of the reader feeling as if the present Declaration.
This is similar to the Passover story that recreates the exodus from Egypt and directed that all Jews will see himself as if he came out of Egypt. As the Passover Haggadah designed to address the question of the son, "What is this night different?", The Haggadah Independence trying to sum up the meaning of political freedom, and who often tell how to achieve it the better.
The process of consolidating the state is not yet over and we have to direct our lives in light of the vision left to fulfill. The purpose of the Haggadah is therefore to provide a framework family and community to be united for independence of national historic significance and spiritual, and channeling the celebrating people and the process that led to the establishment of the state.
The Haggadah is available only in Hebrew. Click here to read the Hebrew version.